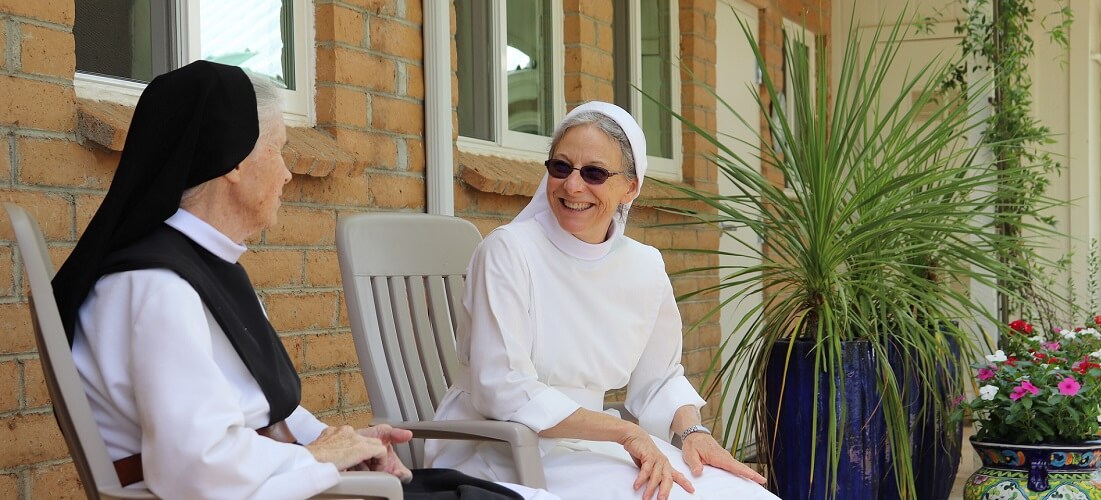 A Cup of Water
September 26, 2021: A Reflection for the Twenty-Sixth Sunday in Ordinary Time, Year B
Mark 9:38-43, 45, 47-48
Anyone who gives you a cup of water to drink because you belong to Christ, amen, I say to you, will surely not lose his reward.  (Mk 9:43)
We're all in this journey of life together, connected at the deepest level in Christ.  We are permeated with God, whether we realize it or not, each person, all of creation.  Jesus spent his time with us to, bit by bit, bring us to this great truth: he is the fullness of God filling all things and revealing to us our oneness.  No one or no thing is left out.  All are included, loved, and brought to a unity in him.  In fact, our whole life is spent in slowly realizing our inherent oneness in Christ.  We don't have to produce it; it simply IS and all we need do is try to live from it.
From the loftiest "mighty deed" done in his name to the simplest act of kindness, we are expressions of the love and care of God for one another.  What is simpler than offering someone a cup of water?  And yet, it is God's tender care pouring itself out in service and genuine love through us that we become.
We have so many ways that we can be there for each other in the ordinary circumstances of daily life.  A smile, a kind word.  The gift of our time.  Encouragement on the rough days.  Heartfelt prayer.  Humor and a good laugh when the seriousness of life feels overwhelming. And even the gift of quiet presence when words get in the way. The list goes on and on and is as endless as the needs of the world. And as precious.
We are all sojourners on this great planet and each of us has her or his own place in the journey.  We are humble creatures, yes, but we are also the glory of God when we live fully alive in the Spirit.  We can never take each other granted.  We are a tapestry God's love is designing and which will be revealed at the end times.  Even if we are just one little stitch, we can yield to the Divine artist and take our place in God's great design.  Who knows what this will look like in the end but of one thing we can be sure, as Julian of Norwich has written, "His reason is love" and it is glorious.