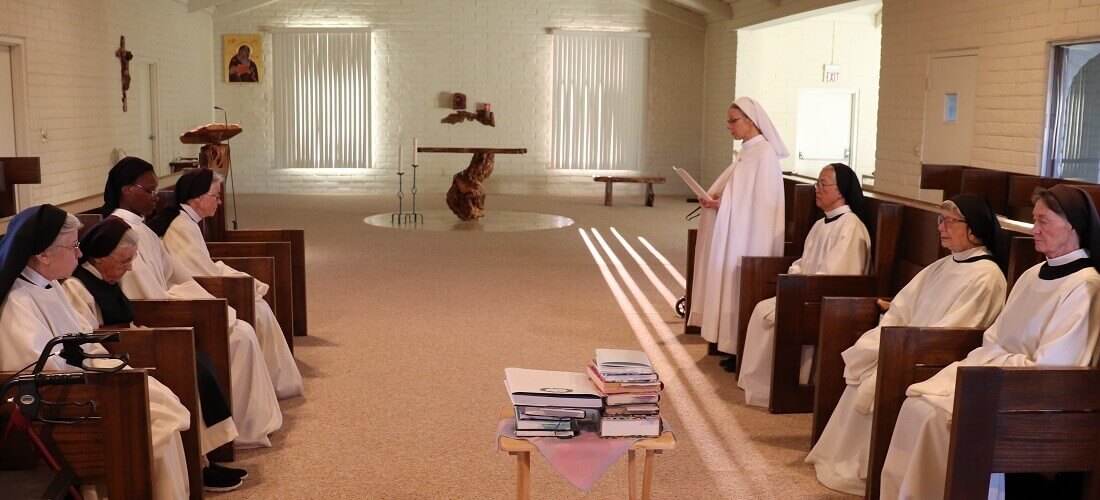 INTO THE DESERT
February 21, 2021: A Reflection for the First Sunday of Lent, Year B
Mark 1:12-15
The Spirit drove Jesus out into the desert. (Mk 1:12)
Into the desert. The Spirit drove you there, Jesus. From deep within, you experienced the imperative – for what? You are like us in all things but sin. Did you also, like us, feel the pull to connect with God and abide there? To descend deep within, to the Source of all being that is the Well-Spring of life and love, the Well-Spring whose name is Father. The Spirit drove you there. You were impelled to spend forty days and forty nights among the wild beasts and tempted by Satan. And as Scripture says, you were hungry. Hungry in body, yes, but hungry in soul, hungry to yield yourself to the Hunger of the Father for you, for all creatures. So you remained there, forty days and forty nights, there in the desert. When, at last, you emerged, after the ministry of angels, fortified by the hunger of God for relationship with his creatures, you traveled to Galilee to proclaim the Good News.
This is the time of fulfillment, you proclaim. I am the fulfillment. I bear within myself the Way to the Father, the Truth of Existence, that at the heart of everything is Love whom we call Father, and the Life that invites, impels, and drives us deep within to experience our Father in the stillness of love. To yield ourselves to the hunger of God for us. Yes, Jesus, you are the fulfillment. All the centuries of preparation now converge in your humble person. "This is the time of fulfillment. The Kingdom of God is at hand. Repent, and believe in the Gospel." (Mk 1:15) The Father hungers for your heart. He hungers to be a part of all the moments that drive your day, the people you encounter, your moments of joy and sorrow, bewilderment and clarity. I am there with you and for you. Let me show you. Yield your being to the love that surrounds you. Repent, let go. Take my hand and walk into each new day, new situation and trust the love that desires you more than you can ever imagine.
Jesus, as we embark on our own journey into the desert this Lent, feed us upon the love that is your hunger. Help us to feed the hunger for you in one another by sharing your love in all the little ways that make up the fabric of our lives. Let us walk with you these forty days into the desert.