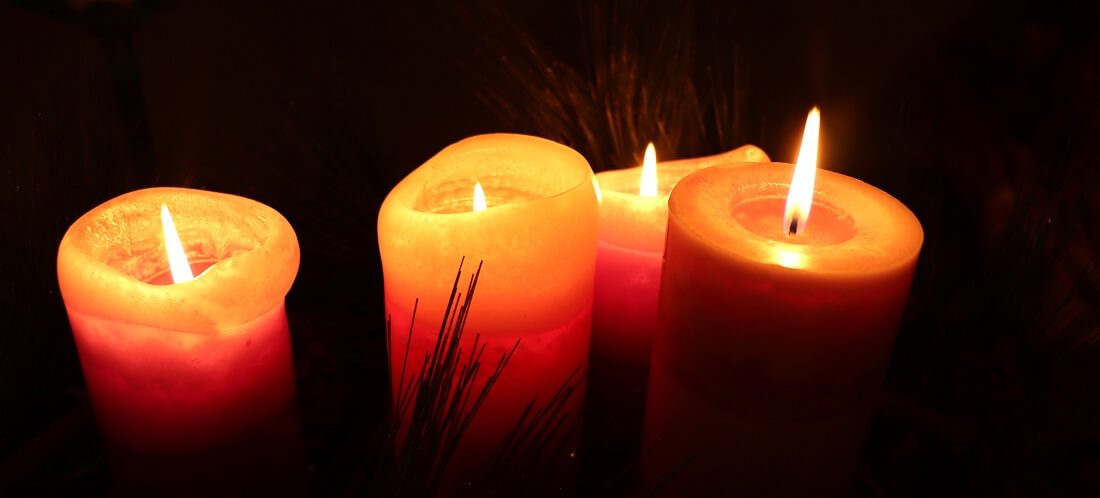 Advent Wreath Candle Blessing 2020: 4th Sunday
December 19, 2020: Eve of the Fourth Sunday of Advent
Mary crowned with living light
Temple of the Lord
Place of peace and holiness
Shelter of the Word.
FOURTH SUNDAY OF ADVENT
"Shelter of the Word." Shelters can be many things. Some fancy, some just a place where we stay for a little bit and move on and it is then quickly left behind. Or they can be a place of safety, a place of emerging life and growth. A place where someone finds nurturance and care. Mary, at Compline we sing: "He who dwells in the shelter of the Most High…" That is who you were to Jesus. A shelter of the Most High. The Life which is the beginning and the end, took shelter in your womb and grew strong in the Lord through your maternal care. Stretch our hearts and our lives, Mary, to prefer nothing whatever to your Son. May the tender shoot of His love growing in our hearts put forth branches and blossom, and may the light of this last advent candle before we celebrate the coming of Living Light into our world, continue bravely burning within us.