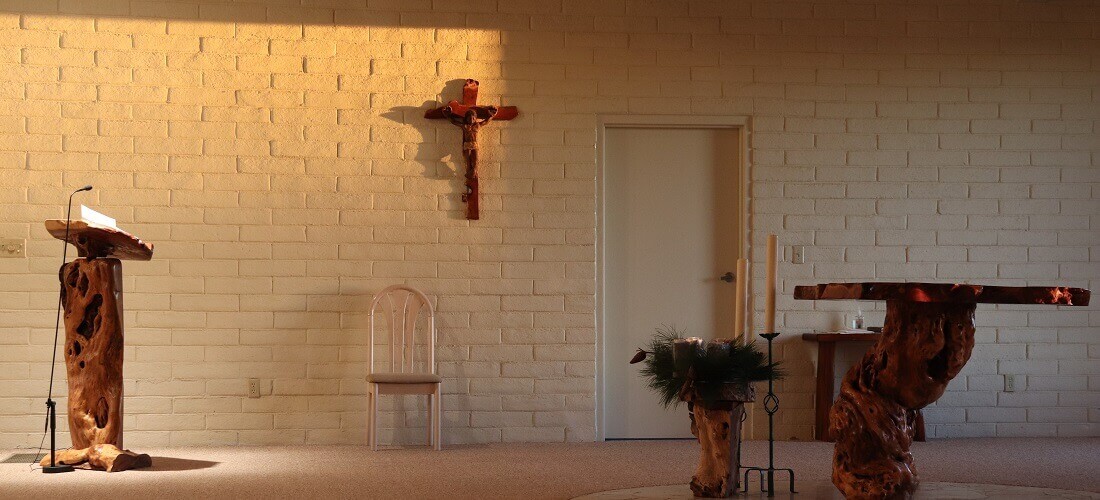 IN THE DESERT
December 6, 2020: A Reflection for the Second Sunday of Advent, Year B
Isaiah 40:1-5, 9-11; 2 Peter 3:8-14; Mark 1:1-8
In the desert, prepare the way of the Lord. Make straight in the wasteland a highway for our God!  (Isaiah 40:3-4)
In the desert… Jesus, you seem to single out the desert as a place of growth and promise as another person might single out a meadow of flowers. You ask us to make a nice, straight, even road in the desert wasteland of parts of our hearts and lives that we have taken detours around for a long time. You are not too important to walk the bleak and boulder-strewn parts of us that cry out for your healing, merciful love.
You have described yourself as our Way, Jesus. When you provide us with this gentle time of return to you which we call Advent, you become the smooth path that fills our rutted and proud ways with your humbleness. In the valleys of our insufficiency, you grasp our hand and trust becomes the fill for our empty mine pits that we thought would bring us inner wholeness.  Your incredible strength of purpose and single-hearted love transforms our rough and ragged ways into a broad land where your glory is revealed.
You breathe the fresh air of your Spirit into us and we come alive again. The desert is transformed into a land flowing with milk and honey, life and freshness.  All you ask is that we let go of the detours we have set up to skirt around the letting go that your love asks. And what you give us is so much more than we could ever even imagine. It is yourself. Be our way, our straight path to the Father our singleness of focus lived out in love.