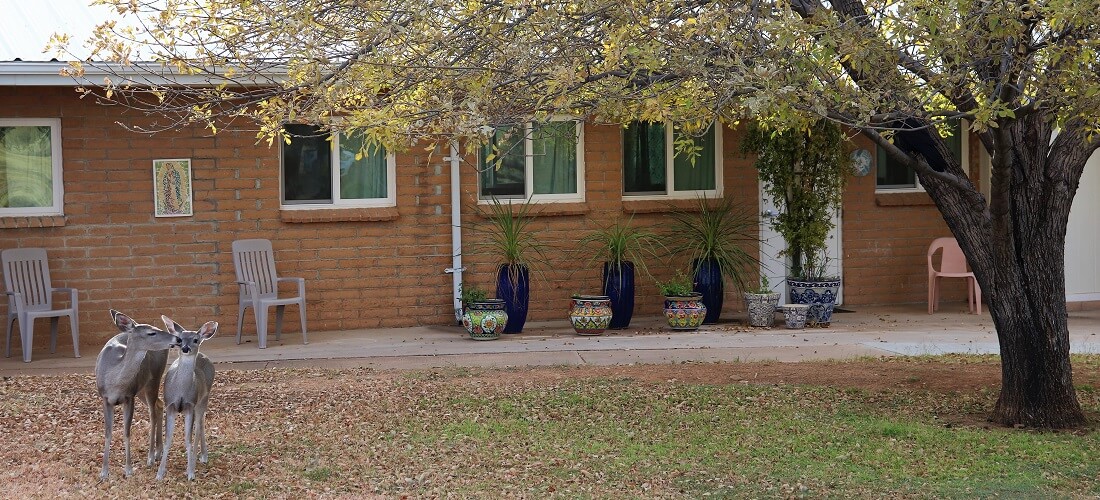 HIS REASON IS LOVE
November 13, 2020: A Reflection for the Feast of All Benedictine and Cistercian Saints
You might say the core meaning of God's revelation to Julian of Norwich can be summed up in the "showing" where she gazed upon a hazelnut which God revealed to her as representing the created world and she expressed God's reason for creating it as: His reason is love. All creation, you, me, Jesus' self-sacrificing love in His passion and death, in all the moments of His life has this as the raison-d'être: His reason is love. There is no other reason why we all exist.
Today we celebrate all our Cistercian and Benedictine sisters and brothers who have gone before us. This 'reason for being', love, is the ground of our being and the core of why the monastic life began and continues. It is the very heart of the Gospel upon which the Rule of Benedict rests. It is why we do what we do – a life totally oriented to the experience of God in love. Love expressed in "humility, voluntary poverty, obedience, peace and joy in the Holy Spirit." And to continue with St. Bernard's description of our Order, "It is to be under a teacher, an abbot, a rule, a discipline. Our Order is applying oneself to silence, to fasting, vigils, prayer, manual work and above all to staying on the more excellent way, which is love."
Have you ever looked on another person whom you find irritating, or a situation that you would do anything to avoid rather than accept it, and with your inner eye say: His reason is love. God's reason in creating this person is love. This situation which rubs the wrong way is actually an agent of God's love if we would look deeper. The world can shimmer with God's light if we can but see it in its fundamental reason for being: love. God's very presence radiating from within earthen vessels.
On this glorious feast day we ask you, Jesus, to help us enter fully into our contemplative heritage. We ask you to "open our eyes to the deifying light" of your love which surrounds us and fills us. May love be the root and foundation of our lives and may we share it with one another and the world until you bring us all together to everlasting life.