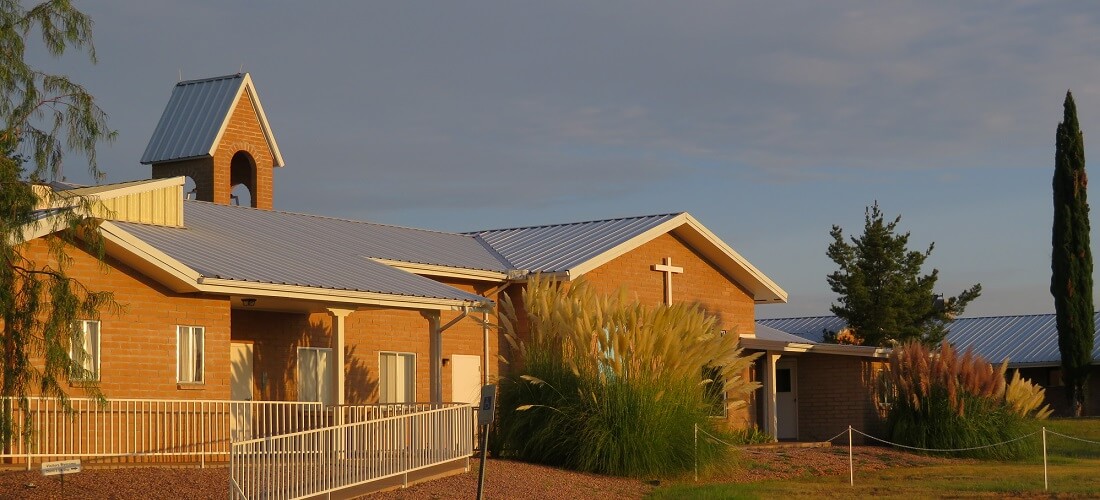 August & September 2019 News Update from Santa Rita Abbey
Here's some highlights from August and September at our monastery of Santa Rita
August
We were delighted to meet our new parish pastor, Fr. Alex Tigga. He offered Mass for us on August 24th and stayed for brunch afterwards. We enjoyed learning about his native India and his early vocation to the priesthood.
Sister Esther has kept us well supplied with fresh vegetables from her garden this summer. There's nothing like a home grown tomato, not to mention cucumbers, green beans, egg plant, peppers and beets!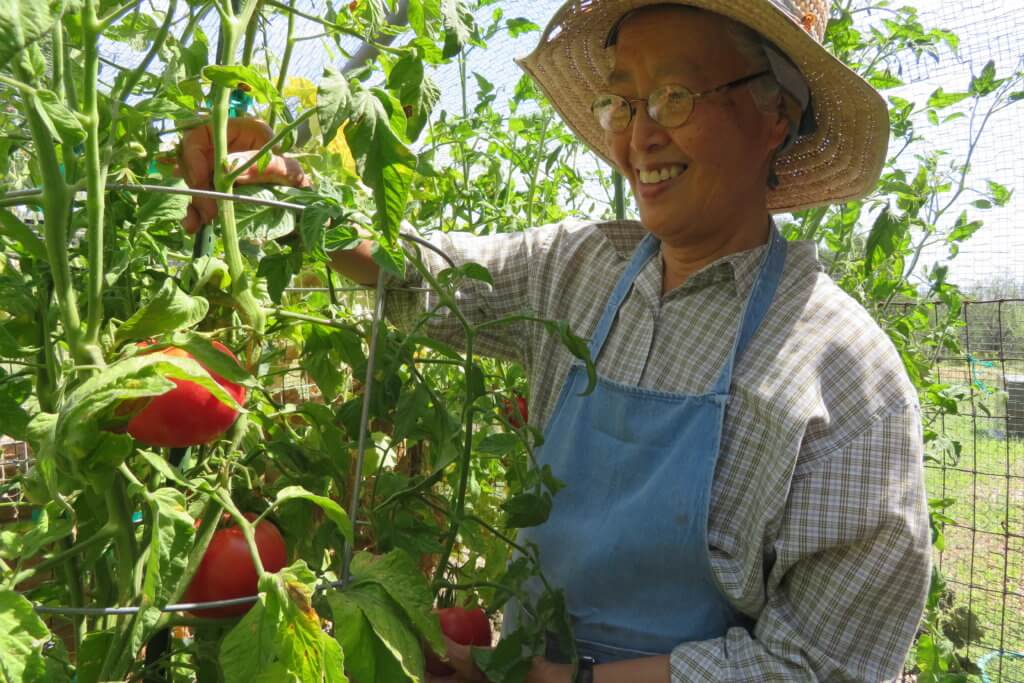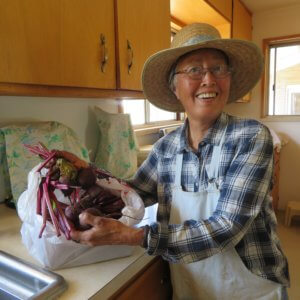 New Bell Ringers
"It is the abbess' care to announce, day and night, the hour for the Work of God. She may do so personally or delegate the responsibility to a conscientious sister, so that everything may be done at the proper time." (Rule of St. Benedict 47:1) Mother Vicki appointed Sr. Hildegard and Postulant Sharon as our new bell ringers. Sr. Hildegard rings the morning bells and Sharon rings the evening bells.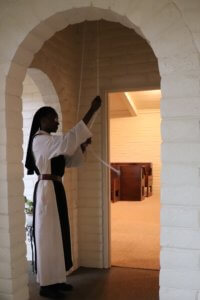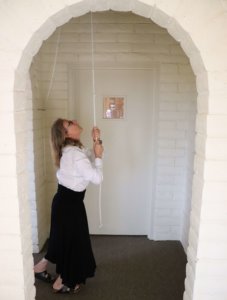 September
We observed the Season of Creation (Sept 1 – Oct 4) with a special outdoor Mass for Creation on September 14th. Msgr. Tom Cahalane officiated, while a number of parishioners from Our Mother of Sorrows and our local friends joined us.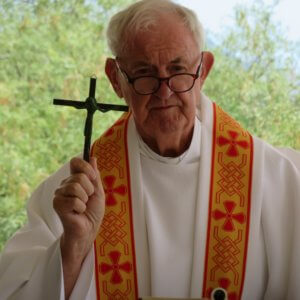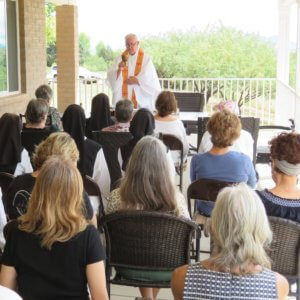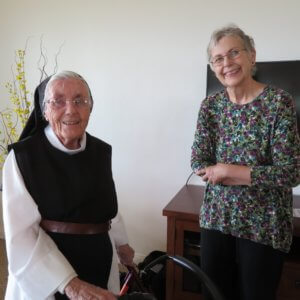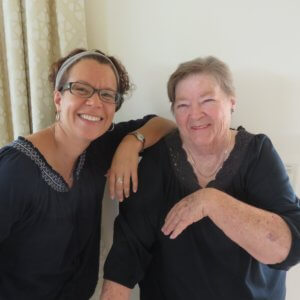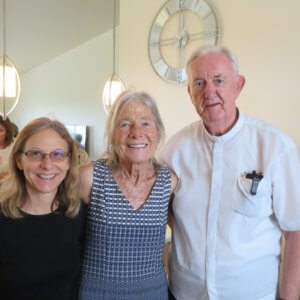 The big monastery maintenance project this summer was the replacement of all the old knob-style door knobs throughout the monastery with new door levers–so much easier to open! The installation was done by Clay and Marcia Landwehr, our friends of many years who generously volunteer several weeks of their time and talents to us each year. It took several days to replace all 70+ door knobs! Later in the summer several exterior doors were also replaced. Our new friends, Colleen and Dennis Carver, painted the doors for us. Here they are hard at work on the door to Mother Vicki's office. We are so grateful to both couples for their cheerful generosity. God bless you!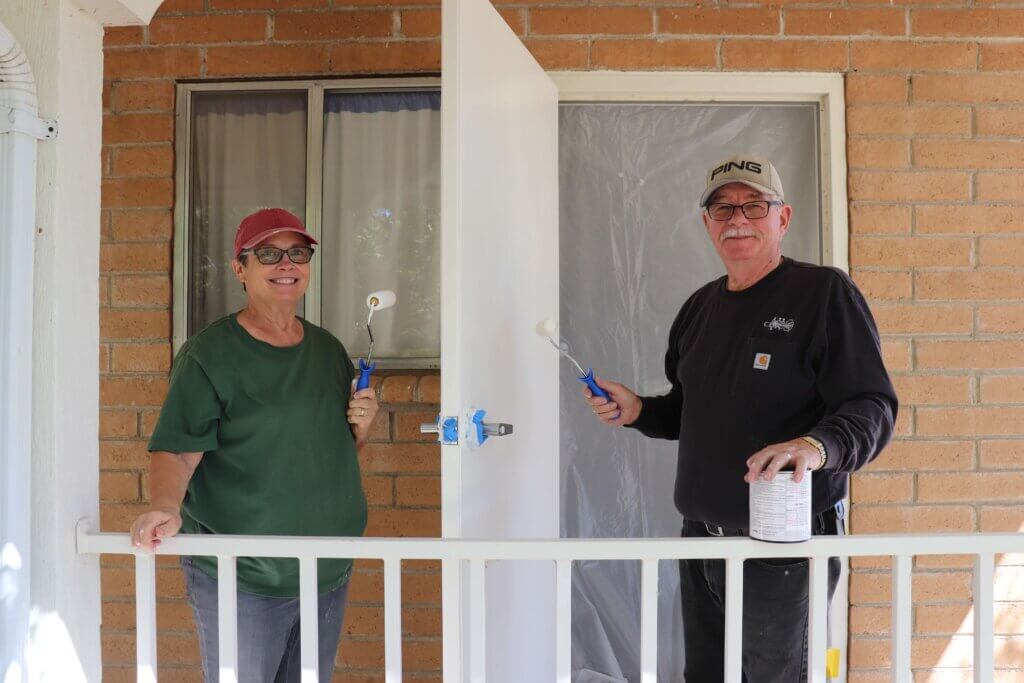 At the end of the month we welcomed Dom Elias Dietz, Abbot of Gethsemani Abbey in Kentucky, who came to give us a week-long class on one of our Medieval Cistercian Fathers, Isaac of Stella. Fr. Elias has studied Isaac's life and writings for many years and under his guidance we studied several of Isaac's sermons and other writings.