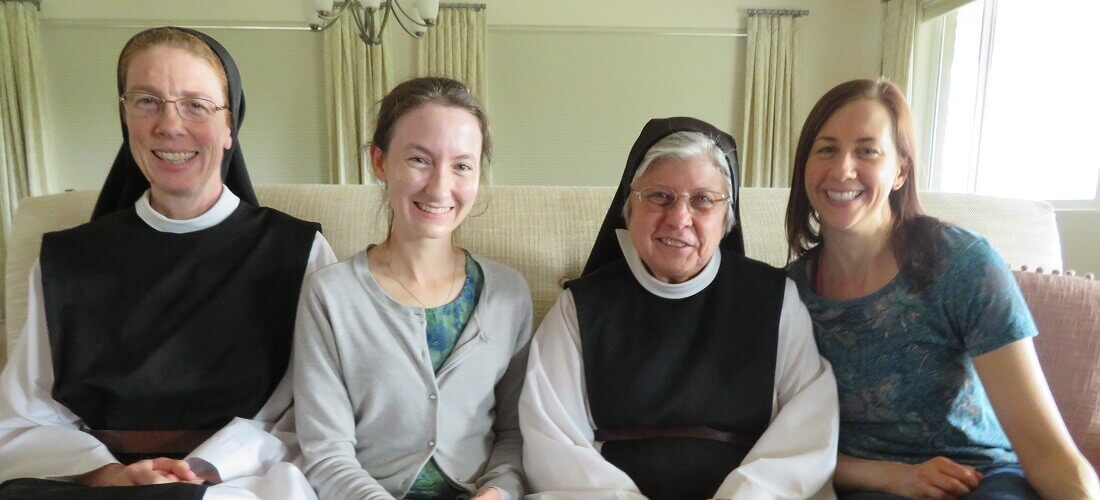 August 2019 Monastic Experience Weekend
We were very happy to host a number of women interested in learning more about our Cistercian way of life for a beautiful and grace-filled Monastic Experience Weekend August 16-19. The days afforded participants with both personal reflection and group sharing time, as well as the opportunity to pray and talk with sisters and to share a meal with the community.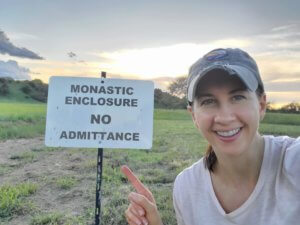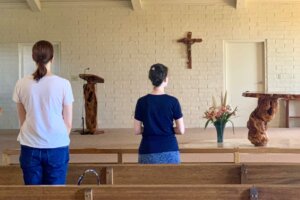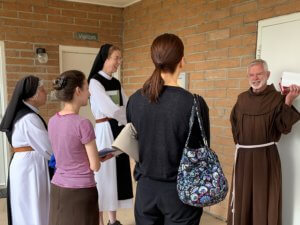 Here are a few of their reflections on the weekend:
"I am so happy I carved out time to attend!"

"There was a good balance of content and rest in prayer and reflection. I really enjoyed sharing dinner in the refectory, seeing the altar bread area and walking in the desert."

"The program was so rich! I would encourage participants to pray the Divine Office with the Sisters, including 3:10 a.m. Vigils."
It was a joy for us to share our life with these lovely faith-filled women for a few days. We pray that this glimpse into the contemplative monastic life as lived in our Trappist Cistercian tradition will assist them in their discernment process.
Women, ages 21-40, who are considering a vocation to consecrated life, are invited to attend a future weekend. We will announce the 2020 weekend dates later this fall, so stay tuned!