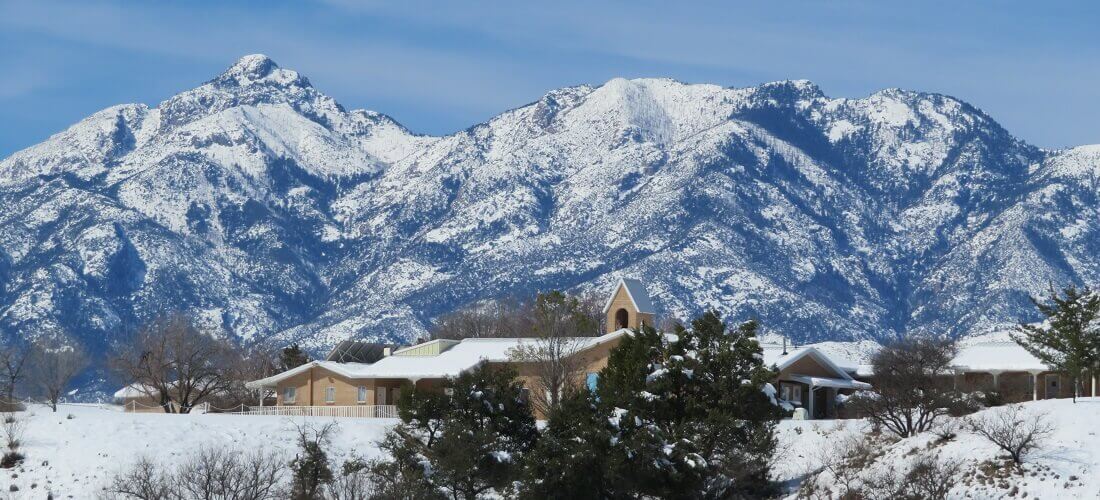 Santa Rita Abbey February 22-24, 2019–the great Arizona snow storm
Hi! It's been a while since our last journal entry. Instead of looking back to the Christmas season, which seems like ancient history now, we'll begin this one with current events.
The big excitement of the last few days was the huge snow storm which enveloped Arizona. It began with rain last Thursday, Feb 21, which turned to snow on Friday, Feb 22. Wow did it snow! For about twelve hours straight. Photos will describe it better than words can.
Friday, February 22
Saturday, February 23
Sunday, February 24