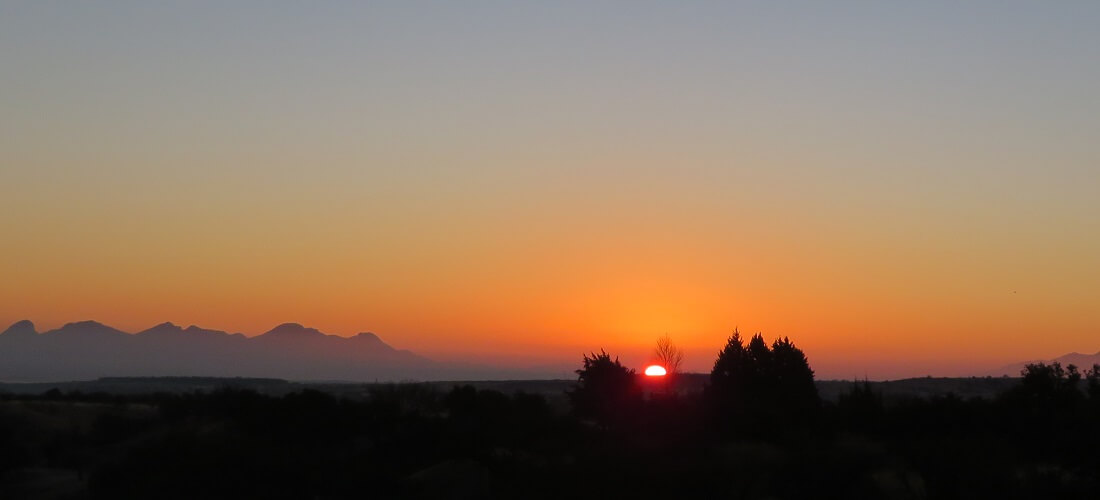 ORDINARY?
January 9, 2018: A Reflection for the beginning of Ordinary Time
Do you remember the last words we sang at Vespers yesterday, the Feast of the Baptism of the Lord? I'm sure you do, but just in case, they were: "Christ our God has made all creation holy."  So we burst from the season of light, glory, angels and God in human flesh into what we call Ordinary Time. I suppose you have to call it something, but is it really ordinary?  Ordinary can look so boring, grey and colorless. Yes. But if you think about what we sang last evening, "God has made all creation holy," the truth is far from boring.  Why is all creation holy?  We all know the answer to that:  because God fills every atom of creation with his presence.  All creation!  God is the air we breathe, the sisters we live with, every person, the ravens Miri feeds, the beauty of our landscape, everything!  If we really believe this to be true, is there anything that is ultimately ordinary?  I don't think so…
In God, we live and move and have our being, St. Paul proclaims.  The earth is full of the goodness of the Lord, we say in the psalms.  Our deepest identity is that Christ and myself are woven together in a unity of love that can't be broken.  And so is all creation.  This is the basis of our monastic contemplative life.  To live from that deepest Center of my identity, open to the Presence that surrounds me, recognizing it and responding, love to love.  Not in a phony, mere head-trip type of way, but from my core where God and I are woven together and I have the capacity to be love, goodness, caring and kindness.  You might say, I am fully human when I try to live from that center.  And that is far from ordinary.
Now, to learn to live from this place of our true identity is why the monastic life was begun.  Benedict wants us to open our eyes to the deifying light and gives a tried and true way that we call The Rule.  It's why our life is built on prayer, lectio, work, community.  Nothing is left out of the realization that God fills it all.  On the surface, it looks "ordinary" and when we come to the life, for the most part, that is what we believe to be true.  In time, we learn to open the eyes of our heart to the deifying light present in myself, and in all creation and we "see" that nothing is what we normally think of as ordinary.  All creation is holy because beneath the joy, sorrow, health and brokenness of our world, is the Presence of a God who has woven himself into the reality of who I am and bestowed on us the mission and the ministry of living from my true identity where God and I are one and where he continues, through each of us, to share that Presence and God becomes all in all in a ministry of being and love.
If this is ordinary, bring it on!