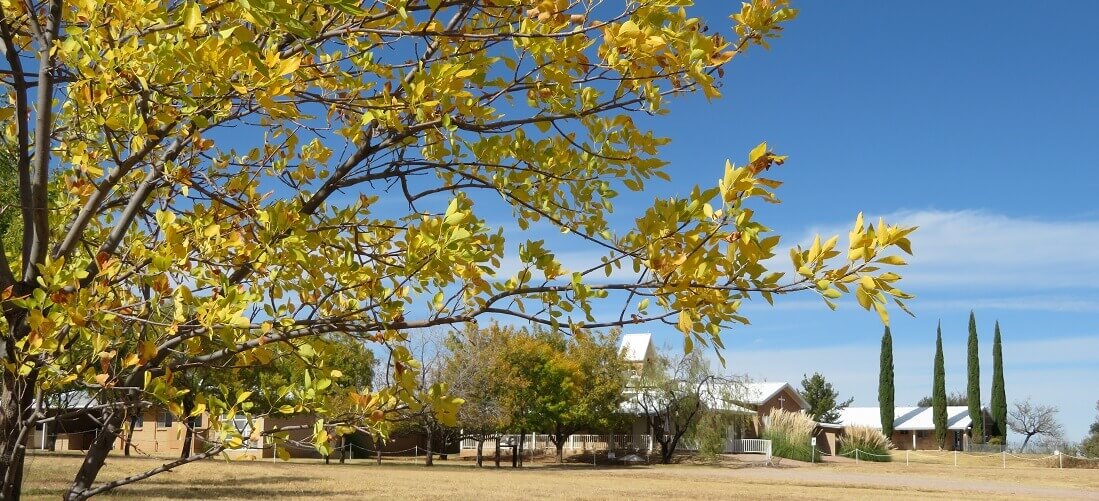 October 2017 (part 2) at Santa Rita Abbey
October 2017 (part 2) at Santa Rita Abbey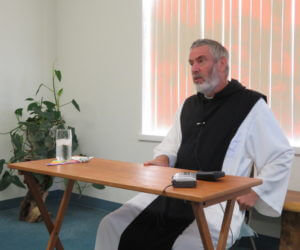 Annual Retreat & A Little Halloween Fun
Our annual community retreat was the week of October 15-21 this year. We stay right here for our retreat, but we take a holiday from our Cistercian Altar Bread bakery production. We never take a holiday from prayer, however, so we got up at 3:00 a.m. for the Office of Vigils as usual, then Lauds at 7:00 and Vespers at 5:00 p.m. (a little early for the retreat). Fr. Francis Michael came from Holy Spirit Monastery in Georgia to be our retreat director this year. Each morning Fr. FM presided at the Eucharist for us, preached the homily, and afterwards gave us a retreat conference in our chapter room. His conferences focused on three questions: "Who is God? Who are we? Who is our neighbor?" We found it enriching and inspiring. We enjoyed his homilies at Mass, too. The rest of the day we had free for private prayer, reading, reflection, extra sleep, long walks, bird watching, etc. All in all, it was a lovely retreat.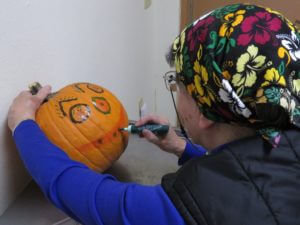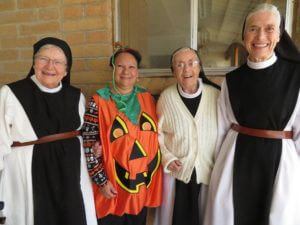 Every October our friend Leroy Unrast brings us several pumpkins. We decorate a couple of them for Halloween. The rest are cooked and eaten. Pumpkin baked in the oven like butternut or acorn squash is good, but our favorite fresh pumpkin recipe is Mother Vicki's creamy pumpkin soup. Yum! In the photo our Sr. Jacqui uses markers to decorate a Halloween pumpkin–so much easier, and safer, than using a knife. In the other photo our Sisters Marg, Clare and Kate pose with Lupita in her pumpkin costume. Lupita is one of our two hired employees at Cistercian Altar Breads. She dresses up for us every year–we love it!
New Family Guest House Progress
Since some are very interested in the building of our new Family Guest House here at Santa Rita Abbey, we have more photos to share. These are from the last week of October and first week of November.