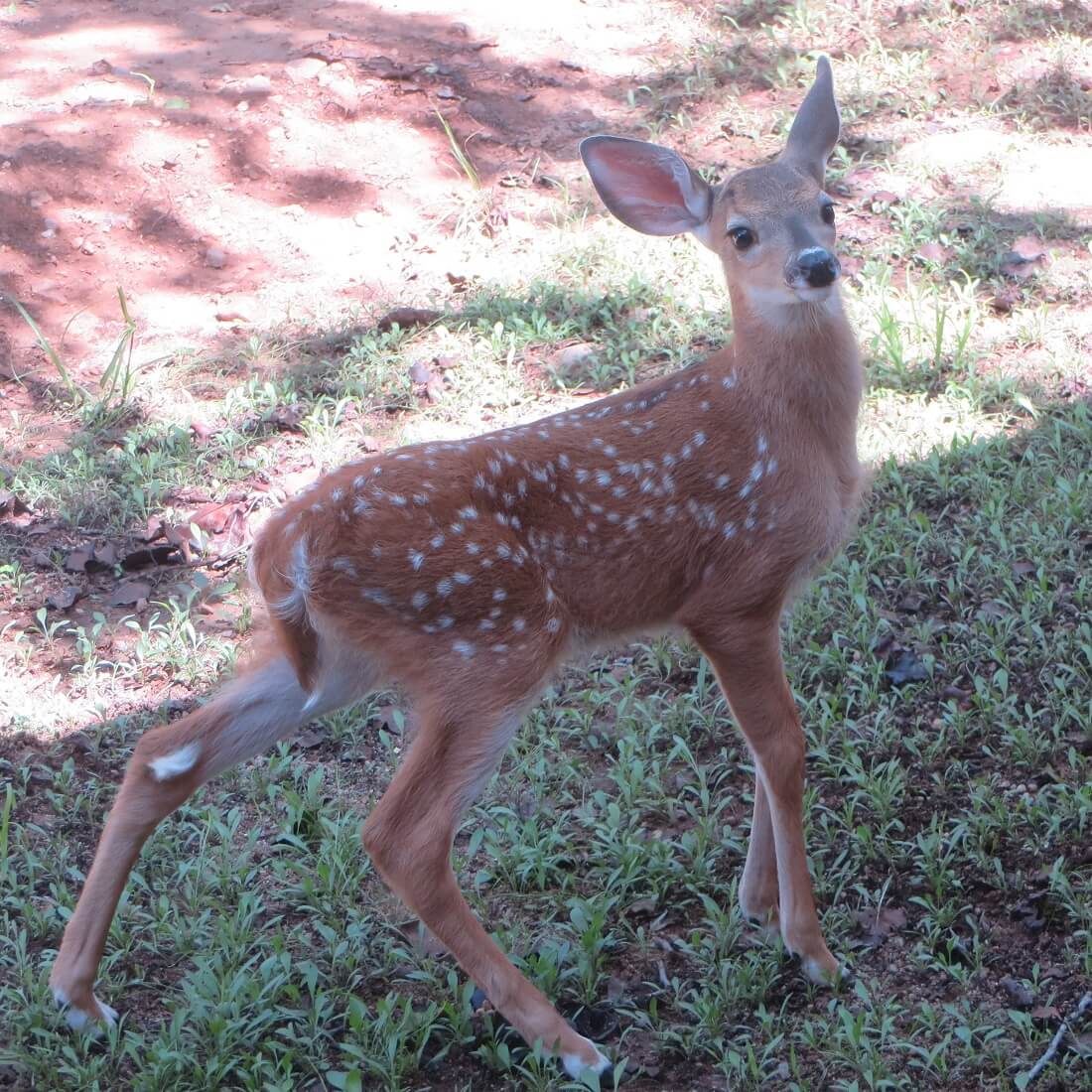 July and August 2017 at Santa Rita Abbey
July & August 2017 at Santa Rita Abbey
After a very bad fire season in the Sonoita-Elgin area this year (the Sawmill Fire in April, the Kellogg Fire in May, and the Encino Fire in June, to name just a few), we then received record amounts of rain in July, bringing fire season to an end at last. Alleluia! Here at Santa Rita Abbey we received just under twelve inches of rain in July, 11.96″! This is nearly five inches above our previous record of 7.11″ in July 2007. So now the Sonoita-Elgin grasslands have turned green! In fact, the greenest areas are the burned areas–a wonderful image of the Resurrection. It has taken a while for the other areas to catch up, since the new grasses there have to grow up surrounded by last year's dead grasses. The green only lasts as long as the summer rainy season, so we are hoping for more good rains in August and September. Indeed, water is a very precious resource. It is all too easy to take it for granted. Throughout the summer we have a weekly Mass for rain, and pray for rain in our own area, the entire Southwest, California (another bad fire season there), and everywhere in our world were moisture is badly needed.
Sister Jacqueline, our Volunteer Helpers, and Fr. Jim
The month of July overflowed with blessings in other ways, too. Sr. Jacqueline was here visiting from our monastery in Venezuela, two Volunteer Helpers were here from China, and Fr. Jim Garcia arrived to be our chaplain for six months!
Sister Jacqueline was here until the first of August, long enough to see our dry land turn green. It is amazing how one can go to any other monastery of our Order, and whatever the language and culture differences, the basic life is the same and one feels right at home! Sr. Jacqueline fit right in among us, and we are missing her kind, prayerful and generous ways. Please join us in praying for Sr. Jacqueline and all the nuns at her home monastery of Our Lady of Coromoto, and our monks at Our Lady of the Andes, and all the people of Venezuela in this time of their national crisis.
Our Volunteer Helpers were two lovely women, Xin and Ting, from Beijing, China. They, also, have gone back home now, and we miss them, too! During their weeks here, they lived in our Retreat House, prayed with us in our monastery church, and worked for us. They certainly lived up to the saying, "God loves a cheerful giver" (cf. 2 Cor 9:7) They were a great help at the Retreat House, helping our Sr. Nettie give the facility an extra-thorough cleaning. Up at the monastery they lent a hand in our bakery, Cistercian Altar Breads, and assisted with various other work projects–dusting all the library shelves, vacuuming under all the dormitory beds and those other hard to reach places that are easy to neglect, sweeping the sidewalks, you name it. God bless them! Our Volunteer Helpers program is open until the end of October. It is for women up to the age of 55 who are in good health. See our Volunteer Helpers page for more information if you are interested in participating in this program.
Another July blessing was the arrival of Fr. Jim to be our chaplain for six months. We are grateful to have daily Mass in our chapel from now until the end of the year. Aside from administering the Sacraments, Father has also volunteered to help with our work at the monastery. He has become part of the sorting (quality control) crew at Cistercian Altar Breads. When not at the bakery, he takes up a broom and mop and cleans sidewalks and floors–which he loves to do! Imagine!
The New Family Guest House
Progress is being made on our new Family Guest House (FGH) which we are building next to the ancient trailer guest house, but further back from the road. The slope of the land there has added to the work, requiring a high stem wall on the south side and lots of back-fill. The excessive rain in July slowed things down a bit, but in the end proved beneficial, giving our building a firmer base. Recently the trenches were dug for the plumbing, electric, water, and propane lines. Next the plumbers will be busily at work, and soon afterwards, we hope to see the concrete slab poured. Dave, our contractor, and the subcontractors are all doing a wonderful job. We are grateful to God for each one of them.
All Creatures Great & Small
Last summer we were entranced by a White Tail doe who gave birth to twin fawns in our backyard. We watched her babies grow over the course of the year. Now our deer friend has a new fawn, just one this year. The garth tucked in between our church, guest parlor and refectory has been a part-time nursery for the new baby. It can be very distracting during Mass when doe and fawn are right outside the window! We are careful not to approach them outdoors. Most of these photos were taken through the cloister windows. Meanwhile, many other baby creatures are around–we've seen several baby bunnies and various fledgling birds around. Our resident ravens, Mo & Po, have two young ravens this year. They create quite a racket in our backyard, squawking for their every meal. Just recently, the owl children graduated from their nest. We hear them screeching as evening falls (just when we are trying to go to sleep …), which is how we knew they were out of the nest. Once in a while, we see them perched on a tree, silhouetted against the early evening or early morning sky.
Our Order will be holding its General Chapter during the month of September. This is a meeting of all the superiors of our Order, both women and men, which is held every three years. Our Mother Vicki will be attending. Please pray for safe travels, good health, and a fruitful meeting for each of the 200 or so participants!