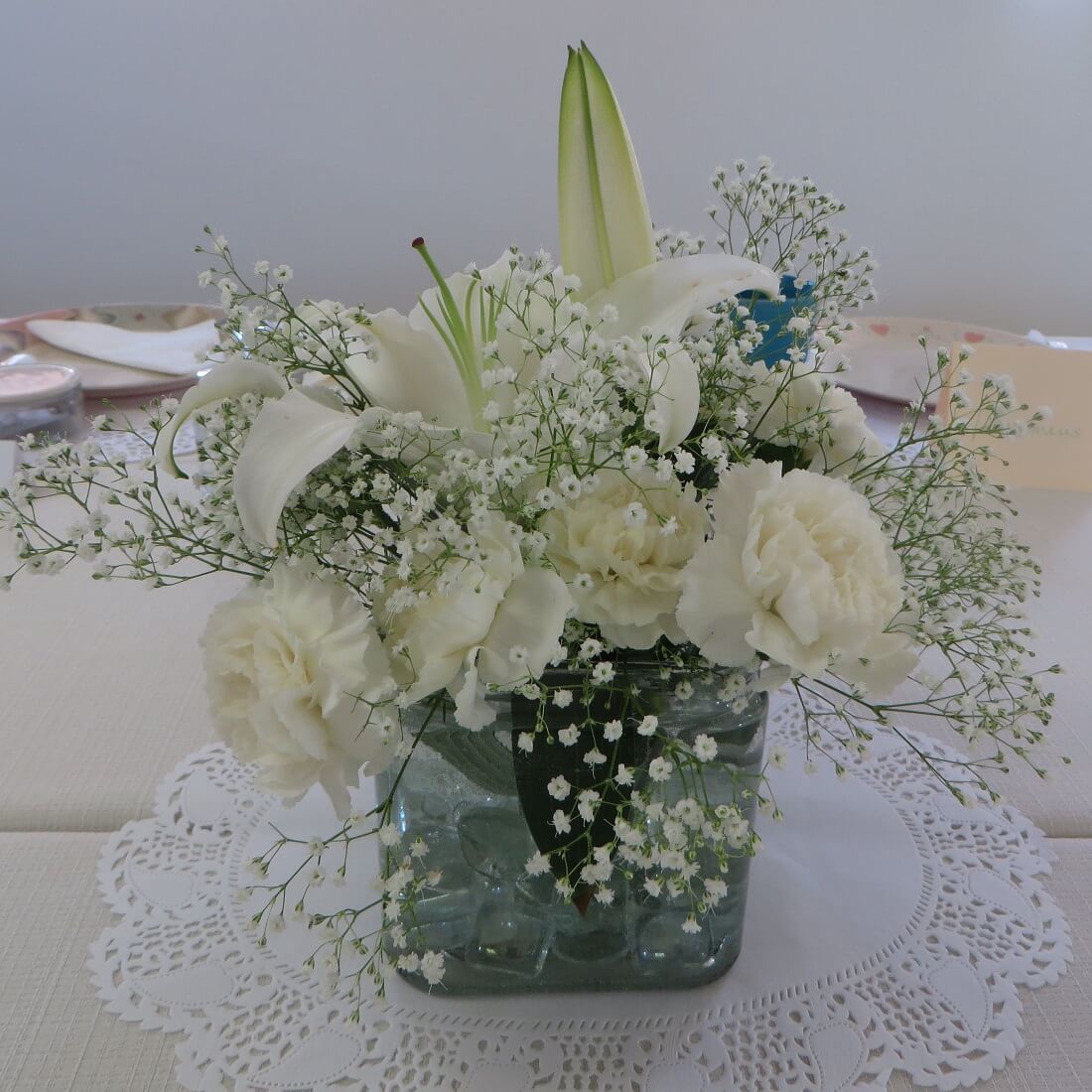 May 2017: A Diamond Jubilee at Santa Rita Abbey
Sister Jacqui's Diamond Jubilee
Yes, we've just celebrated another Jubilee of Monastic Profession here at Santa Rita Abbey!
This time it is our Sister Jacqueline Moor. Sr. Jacqui is a native of England. She entered religious life in 1955 at our great-grandmother house, Holy Cross Abbey, Stapehill, England. There she made her first vows as a Trappistine nun in 1957. Much has happened in the course of those 60 years, including the moving of her community from England to Whitland, Wales in 1991. From 1995 to 2000 Sr. Jacqui served as the English language secretary at our Order's Generalate in Rome. She was abbess at Holy Cross Abbey from 2001-2005. She came to Arizona in 2011 where our dry and warm climate did wonders for her health. She transferred her vow of stability to our desert monastery in 2014.
We celebrated Sr. Jacqui's special anniversary with a Diamond Jubilee Mass on Saturday, May 13. Our friend and parish priest, Fr. Bill Cosgrove, presided at the Mass. With all her family and long-time friends far across the pond in the UK, our celebration was a small one, but no less joyful than if there had been a crowd in our chapel! A delicious celebratory dinner followed the Mass.