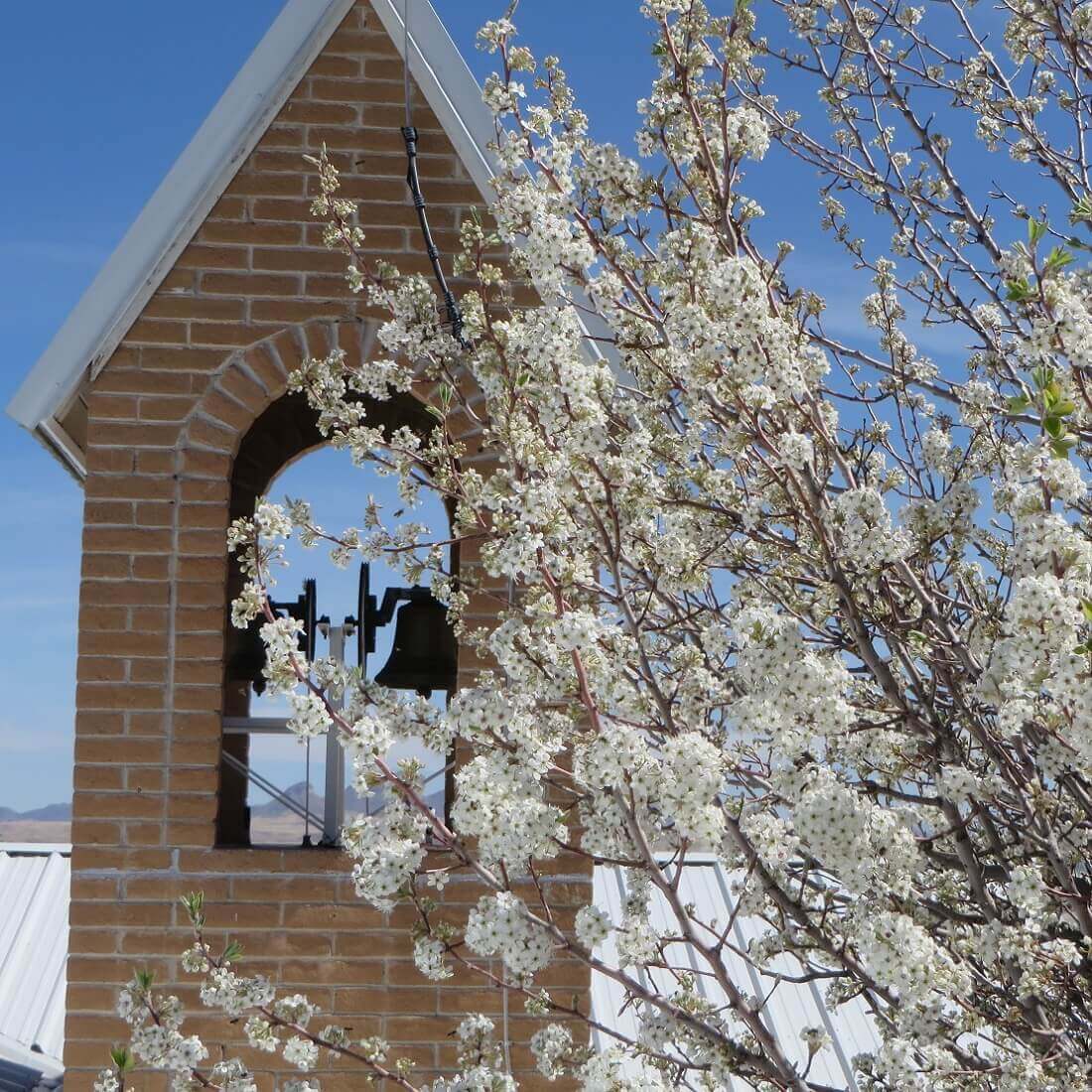 March 2017 A Golden Jubilee at Santa Rita Abbey
Sister Esther's Golden Jubilee
The big event this month was our Sister Esther Sawal's Golden Jubilee, celebrated on Monday, March 13, 2017. Sr. Esther began her religious life in her native Philippines where she entered the Sister Disciples of the Divine Master soon after her high school graduation. She made her first vows in 1967. After twenty years in active ministry, the Lord called her to the contemplative life. She joined our monastic community here at Santa Rita Abbey in Arizona in 1986.
For the Jubilee celebration our friend Fr. Greg Adolf from St. Andrew's Parish in Sierra Vista, AZ, presided at the Mass and gave a rousing homily. The presence of family and friends added to the celebration. Sr. Esther's niece, Natalie Cunanan, and her husband, Lito, came from Virginia. Special friends came from as far away as Toronto, Canada and as near as Tucson–including a childhood friend of Sr. Esther's, Espie, whom she had not seen for over fifty years. Sr. Jeanne Bartholomeaux, Vicar for Religious in our diocese, and local friends of the monastery joined us at the Mass as well. During the Mass special remembrance was made of Sr. Esther's brother (and Natalie's father), Fernando Sawal, who passed away just a year ago.
After Midday Prayer we enjoyed a festive meal with Sr. Esther's guests. Special thanks to Fr. Greg for the Mass, to Petra who prepared the wonderful Mexican meal, and to Watt & Wendy who gave the lovely flowers which decorated both the church and the refectory. It was a wonderful celebration for one and all, and most especially for our Sr. Esther, who radiated joy throughout!