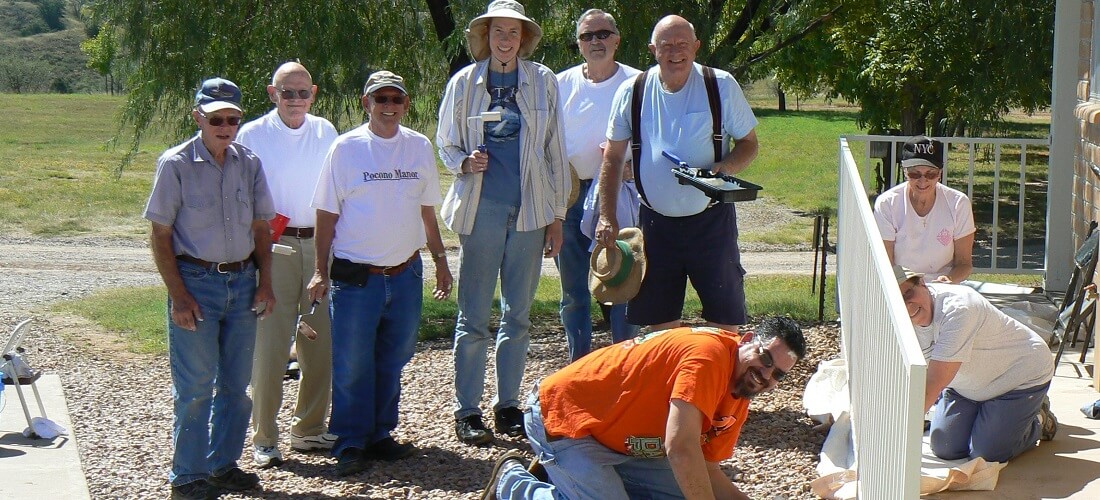 October 6, 2015
Autumn has turned out to be a time of many moods! It splashed the hillsides with yellow and dazzled us with the bluest of blue skies and dancing white clouds – just to make us smile. Then came the winds that blew in a gully-drencher of a rainstorm. Our arroyos were raging with water in a way they haven't in a long time. Fish Canyon gushed across the road and stranded our Sr. Nettie on the other side until the waters subsided. Luckily she was able to get through before nightfall. A couple of our neighbors helped her and she made it safely. The rainfall for that storm was almost two inches. We could almost hear the trees' sigh of relief at such a gift of rain. The winds have returned as I write this, but I think they will only usher in cooler temperatures and no moisture. Fall is in the air and it is beautiful. A season of golden plenty.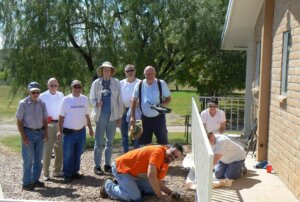 On Saturday, October 3, our good and generous friends from the Green Valley Knights of Columbus and some of their wives arrived to give a much-needed paint job to our front railing. They worked hard and long, and the result is a sparkling white railing to grace our entrance. We are very grateful for their work, their wonderful presence, and the good humor and kindness they brought to the job. We can't thank them enough!
As Mother Nature prepares to rest for the winter, may these days of autumn hold many golden blessings for you and all whom you love.